A living history highlighting Hispanic life
Museo de las Tres Colonias
La noche de cine programada para el sábado 28 de octubre ha sido CANCELADA debido al mal tiempo. Gracias por su comprensión y esperamos futuros eventos organizados por el Museo de las Tres Colonias.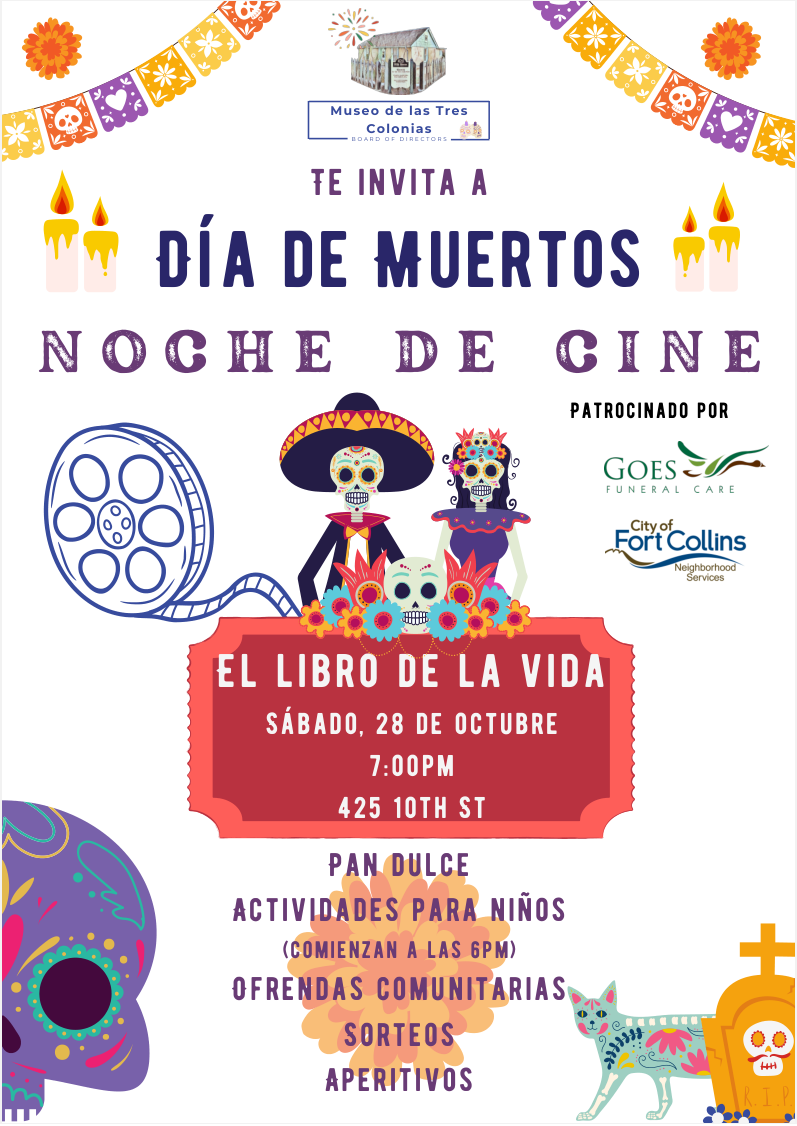 Due to inclement weather, we are cancelling the Saturday October 28th movie night.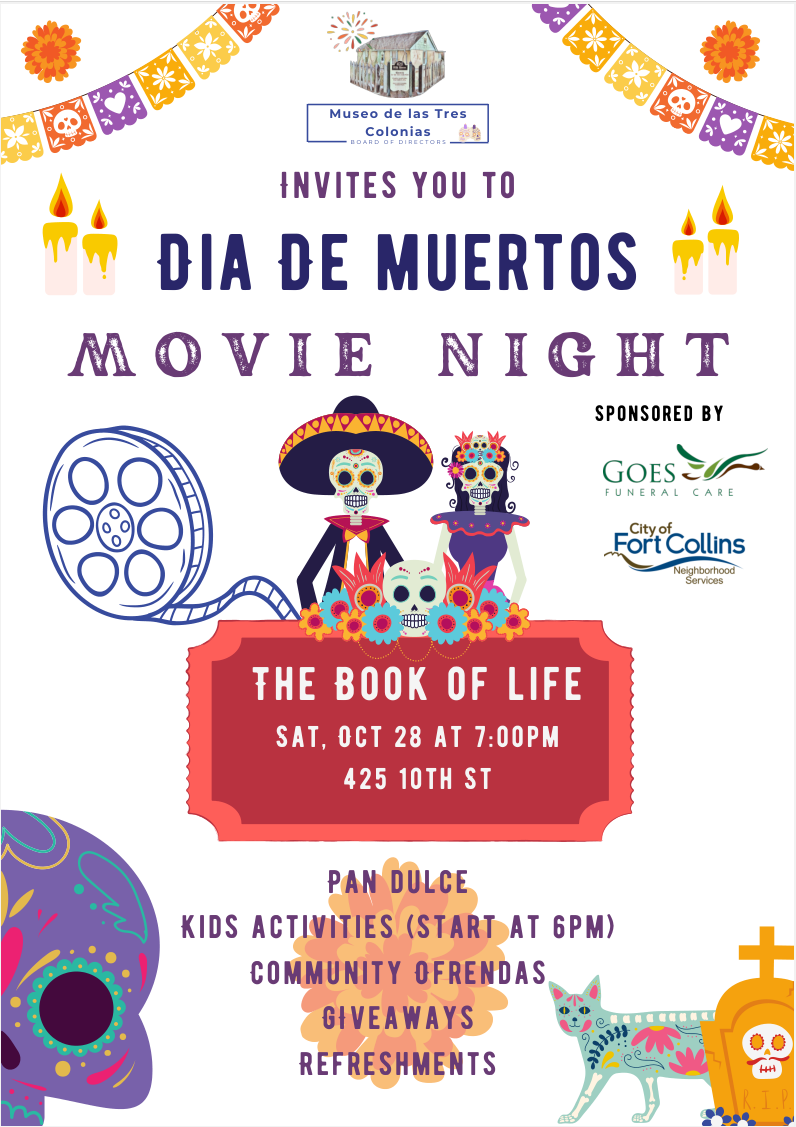 Welcome to our site!
We are adding content often so please check back for even more information!

The Museo de las Tres Colonias provides a living history highlighting Hispanic life, working conditions in the sugar beet industry and community life, most specifically within the Tres Colonias, Buckingham, Andersonville, and Alta Vista, during the Twentieth Century. 

The adobe home is a great educational tool, interpreting the significance of Hispanic culture and its impact on the Fort Collins community. This museum provides insight and community support of Hispanic culture in the home, religion, work, cultural celebrations, tolerance and social justice.
The Museo del las Tres Colonias is an asset to the community and something we can all can take pride in!

This website is an educational and inspirational archive of pictures, documentary VIDEOS, personal histories, books, academic studies, professional surveys and media recording the HISTORY of Latinos in Fort Collins and in Northern Colorado in general.

This website also serves as a collection of COMMUNITY resources including EVENTS celebrating Latino culture.

The Museo is growing!, View our plans for the FUTURE - a community gazebo and much more!

It is FREE and open to the public by request for tours and school visits.